Portuguese Properties
Spring 2009
from Rainbow Trading Association for "Living Lightly on the Land"












"Living Lightly on
the Land"
Examples of Land and Properties
- suitable for Sustainable Living, Permaculture and Eco-Tourism.

Contact us for more details.

ecolife@rainbow
tradingpost.co.uk

*Arrange your visit to view
* Full-Support for
purchasing, plus local help.

Monte Sol e Vento
"Monte Sol e Vento" - Typical fine Alentejo property with 10ha. versatile land. The house is newly constructed comprising 4 bedrooms, 3 bathrooms, a large kitchen, and living room. An independent annexe with kitchen and bathroom offers additional accommodation.
There is a Garage, barbecue + oven, large porch and patio, large gardens with automatic watering. A bore hole provides abundant water for domestic consumption.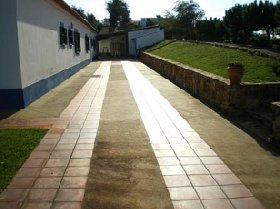 Here you see the rear view of Monte Sol e Vent.
This is an elegant place, where one can enjoy the landscape, a fine climate and tranquility.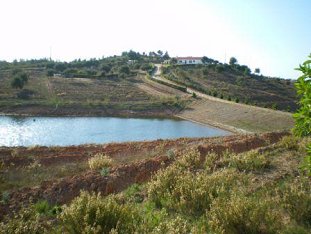 The property is well provided for and maintained; it has a dam supplied from natural springs, many young cork trees sobreiros and a recent
plantation of about 5000 pine trees.
Vegetable garden with about 130 various fruit trees. Irrigation is via an automatic system.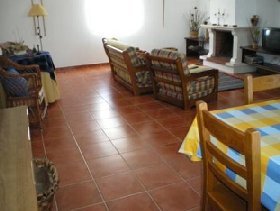 The interior is a beautiful combination of traditional construction with modern finesse.
Fully fitted with all modern appliances. All furnishing is included in the sale.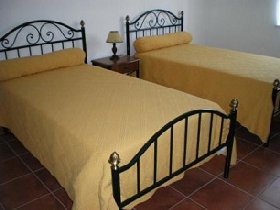 Total built area of the property is 240m2.
Just 2 km to the town of S.Teotónio, about 8km to Odemira and about 6 km to Zambujeira do Mar and some of the most beautiful beaches of Costa Alentejana.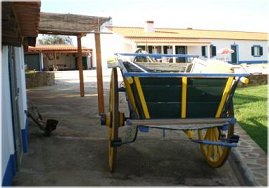 Price:- € 600,000 Euros