Portuguese Properties Spring 2009
from Arco-Iris Association for "Living Lightly on the Land"












"Living Lightly
on the Land"
Examples of Land and Properties
- suitable for Sustainable Living, Permaculture and Eco-Tourism.

Contact us for more details.


*Arrange your visit
to view.
*Full support for
purchasing, plus local help + B&B.


Working Holidays
& Workshops
are a good way to appreciate living sustainably in Alentejo.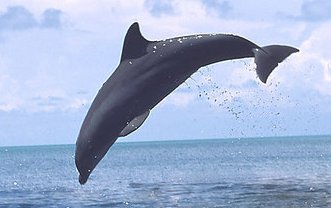 re-awaken the body's natural healing power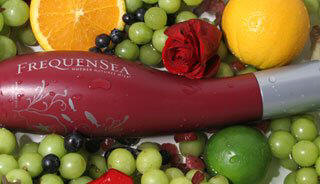 Have fun, make money and make a difference.
Do you like to be around positive, uplifting people and want to attract more of what you want in life and like helping people?
A selection of land and properties for sale in Alentejo, Portugal. Our registered agency service offers modern well equipped properties and houses suitable for restoration or building.
PRICE GUIDE Gallery 4: Up to €300,000
Gallery 1: Up to €60,000 Gallery 2: Up to €95,000 Gallery 3: Up to €200,000 Gallery 5: Up to €400,000
Gallery 6: Up to €650,000 Gallery 7: Up to €650,000 Gallery 8: FEATURED PROPERTIES Gallery 9: FEATURED PROPERTIES
Alcaria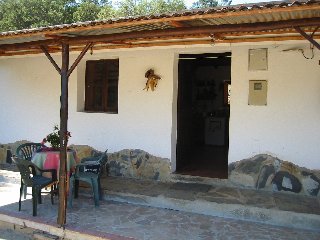 "Alcaria" - Good sized 160sqm family house situated near San Miguel 10 min drive from Odeceixe beaches. 3 or 4 bedrooms, bathroom, spacious kitchen, lounge and store room. A covered South facing veranda fronts this fine newly roofed property. Set on the side of a hill overlooking a valley surrounded by tree covered hills.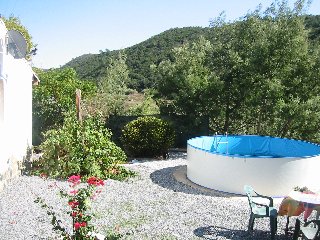 The property has many cork oak trees, pines and some eucalyptas. There is a well providing water. Electricity plus telephone are connected.
Small annex of 56 squ mets converted into bed/sitting room behind the house. Also scope for a couple of wooden chalets for holiday use.

There is a good sized piece of flat land in front of the house for cultivation. The land is 9. 56 hcts. Option to purchase only the land with the houses consisting of 5.6 hct. The remaining 4.05 hcts is for agricultural use.
Good access, just inside the boundary of Alentejo near to Monchique and the Algarve.
Monte do Pinheiro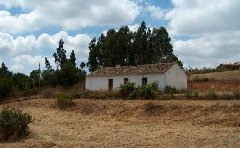 "Monte do Pinheiro" - 1.8 hcts of land. This typical Alentejo property has excellent spring water, electricity is nearby and can be connected, but ideal location for solar. There is a small ruin outbuilding included. Some renovation needed. Pinheiro is near the town of St.Teotonio, less than 2 hours from Faro, and just 12 kms from the nearest beaches.
Delfeira - Relva Grande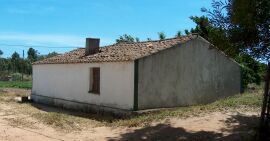 "Delfeira - Relva Grande" Small house for practical restoration, 55 m2 on 1/4 hct land. Approval also obtained for extension. Property has electricity and a well.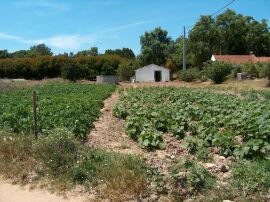 Excellent soil for gardening. An independent property near small village of R.Grande, 5 km to town of St Teotonio and 12km to beaches at Zambujeira.
Price:- € 65,000 Euros
Casa Fransiscos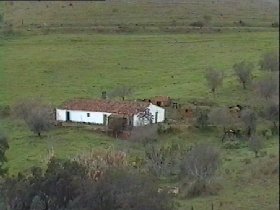 "Fransisco Grande" - Two large earth-built "taipa" houses semi-detached – could be combined as one, for renovation, in a remote and enchanting location between Colos, St.Clara and Odemira. Fruit and olive trees, 2 wells + spring water. Ideal for independent living and self-sufficiency, also solar electricity. Approx 1hct.
Price:- € 130,000 Euros
Charnequinha - Colos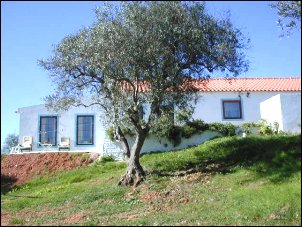 "Charnequinha " - Fine Alentejo fully-equipped house in very good condition, set in 1.5 hectares of good land with many olive and fig trees. Mains + Well water, Solar and Wind powered electricity. Features:- Living room and Library, Kitchen and Fireplace, fully fitted Bathroom, 3 Bedrooms plus 1 ensuite, 2 Annexes, one with kitchenette accommodation and bathroom.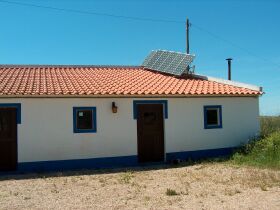 Two independent chalets with en-suite bathrooms provide additional accomodation; ideal for holiday renting opportunity.
Monte Charnequinha is just 800m from Colos village - originally founded by King Manuel 1st - with shops and a market, 20km from Cercal town in Alentejo County and 35km from the coast.
Price:- € 295,000 Euros
Monte - Vale da Frutas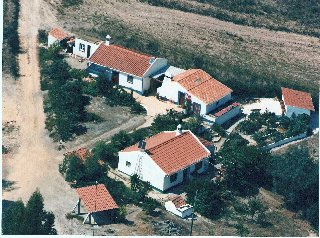 "Monte Vale da Frutas" - Super opportunity to buy a well maintained property with main house, guest house and out- buildings on 10,000m2 with many different fruit trees. Just 3km north of Odemira and about 25 kms from the nearest West coast beaches. Easy access from the main road, isolated with splendid views. Buildings total covered area of 210m2.

Outbuildings include workshop, greenhouse, stable plus two carports.
Great potential from rental to land activities - for diverse use.
Price:- € 250,000 Euros
Alagoachos - Milfontes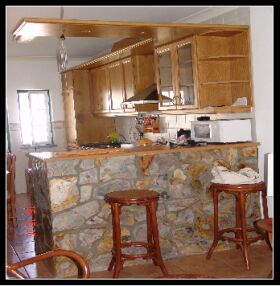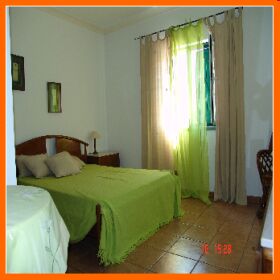 "Alagoachos" - property with 3 rooms (possibility of + 1 room), 2 balconies, 2 bathrooms. Kitchen is well equipped. Fireplace in living room. Garage and Back yard with a small enclosure with 2 divisions. Located by entry to town of Milfontes, West coast.
Price:- € 187,500 Euros